Typically when you apply for a home loan, you will be offered another product known as home loan insurance bundled with the home loan. Sometimes, the home loan insurance is made mandatory by the bank which means if you take home loan from that particular Bank, you have to necessarily take the home loan insurance. But is it good, bad or is there an alternative? Let us find out.
What is Home Loan Insurance Plan?
A Home Loan Insurance Plan is basically an Insurance Plan that covers your outstanding home loan liability. In case of the borrower's death, the Bank recovers outstanding loan amount from the insurance company. Home loan insurance plans also come with some variations with additional cover for critical illness, home items etc. at an additional premium.
A home loan insurance is beneficial to the customer because otherwise the Bank, in order to recover outstanding loan amount, will resort to auctioning the house. Nobody would want their families to suffer in case of an untoward incident. So, you should definitely cover yourself against any unfortunate incidents. But is home loan insurance policy the best way to cover your liabilities?
Why Home Loan Insurance is not as good as it may seem?
Though it looks appealing, a home loan insurance policy is perhaps not the best way to cover yourself because:
No choice product – A home loan insurance plan is typically sold to you by the bank as a bundled product. Generally, the Bank ties-up with a third party insurance company and gets a commission for selling the plan. The Bank is always interested in pushing the product rather than explaining about the product in detail. You would end up taking a product without comparing and without getting complete details about the plan as to what all it covers and does not cover.
You may not need it – The Bank executives will try to hard sell home loan insurance plan even if you don't need it. If you are sufficiently covered by other insurance plans, you don't require a home loan insurance policy offered by the Bank.
Costlier – When you buy a home loan insurance plan from the Bank, you are indirectly allowing the Bank to choose a product for you and at a non-compared & non-negotiated price. Generally, such bundled products are costlier than similar products available in the market. Moreover, you can cover yourself with much cheaper term insurance plans. More on term insurance below.
Higher EMI – You can either pay premium for your home loan insurance upfront or the Bank will include the insurance premium in your EMIs. In the latter case your EMI will increase which you may not have planned for.
Less Flexibility – If you have paid your home loan insurance premium upfront and after few years if you decide to retire your entire loan, you would end up paying excess premium to get covered for relatively short duration.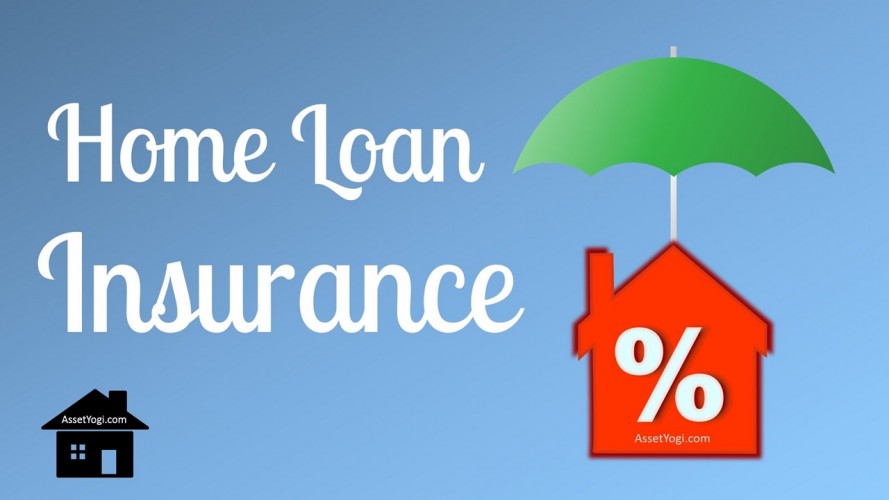 Term Insurance Plan – A Better Option
A vanilla term insurance plan is the best form of insurance which does the main job of just insurance. Yet, it is never marketed or sold by any insurance executive. Financial institutions have deliberately confused people by bundling investments and loans with insurance because that is how they earn more. As a customer, you should always view investments, loans and insurance separately.
A term plan is a pure insurance plan which provides a cost-effective insurance against all your liabilities including home loan. You should get yourself insured for an adequate amount that covers all your liabilities. In case your home loan cannot be covered by your current term plan, you can always take another term plan instead of opting for home loan insurance.
Over to You
We need your love! Like, Share and Rate this article on "Home Loan Insurance – Is it best option to insure home loan?", if you found it useful.
Have something to say or ask? Please comment below.
Become a Smart Real Estate Investor!
Get latest Real Estate insights, tips & tricks straight to your inbox.