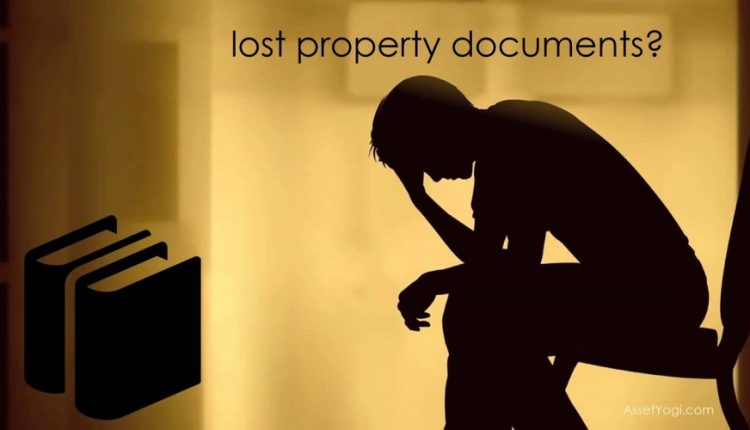 Lost Property Documents – How to get Duplicate Property Documents
Rajesh, a BPO professional, was planning to sell his apartment in Delhi as he was moving his base to Bangalore. However, he realized that he had lost property documents including the sale deed, society share certificate etc.
The bank from where he took home loan, had misplaced his documents. Few buyers that showed interest in the property wanted to see the original papers. Now, Rajesh was completely unaware as to what to do in this situation and how to get duplicate property documents.
Lost property documents is a serious matter and should not to be taken lightly. You get exposed to the risk of property fraud. If your bank has misplaced the documents, you should immediately file a complaint with the bank and consult a lawyer to claim compensation from the bank. In parallel, you should start applying for duplicate documents. Here are the steps on how to get duplicate property documents.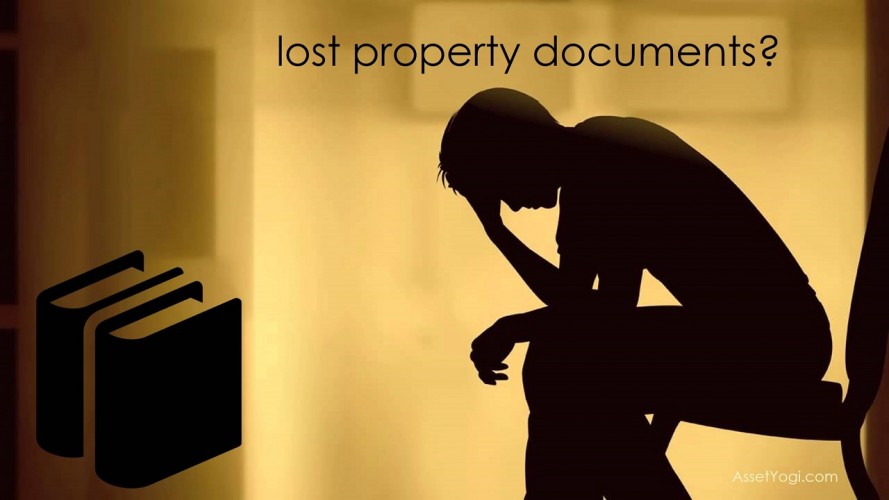 Lost Property Documents – How to get Duplicate Property Documents?
1. File a Police Complaint for lost property documents
As a first step, file a police complaint regarding your lost property documents at the nearest police station. In some states, you can also file NCR (Non-Cognizable Offense Report) online and take a print out of the complaint. Whether the bank, builder or you yourself lost your documents, you must file a police complaint.
2. Publish an advertisement in a national newspaper
After filing the police complaint, you need to publish an advertisement in a national daily, giving details about your lost property documents. You need to wait for 15 days to see if anybody finds and returns your documents.
3. File an application for duplicate share certificate
In case, your property is in a cooperative society, you need to file an application to the housing society to issue a duplicate share certificate to you. The RWA (Residents' Welfare Association) will call for a meeting and ask a copy of police complaint. After verification, the society will issue duplicate share certificate on payment of nominal fee. Also, you should get a "No objection Certificate" from the society to ensure smooth transactions in future.
4. Get notarized undertaking
Next step is to prepare an undertaking on stamp paper about the lost property documents. In the undertaking, mention the property details, police complaint no. and the date & text of newspaper advertisement. Then, get the undertaking attested, notarized and registered with a notary.
5. Get duplicate sale deed from registrar's office
Finally, you need to get duplicate sale deed from registrar's office. For that you would have to submit copies of police complaint, newspaper advertisement, share certificate and the undertaking along with an application. Then, upon payment of nominal fees, you will be issued a duplicate copy of the sale deed.
In case you are not able to handle the process yourself, you can seek help of a legal expert who will help you in getting your duplicate property documents.
Cost of getting Duplicate Property Documents
Though the costs of getting duplicate property documents vary from state to state, here is an indicative range:
| | |
| --- | --- |
| Paperwork | Charges (in Rs.) |
| Advertising Costs | 3,000 – 6,000 |
| NOC and Share Certificate | 1,000 – 2,000 |
| Notarized Undertaking | 2,000 – 25,000 |
| Due Diligence | 5,000 – 10,000 |
| Sale Deed | 500 – 800 |
Problem with Bank Loan
Some banks will be reluctant to offer home loan to properties where original papers are missing. However, they will handle each case independently. You will have to convince them by explaining the situation. Attach copies of police complaint, advertisement, undertaking, sale deed & share certificate along with your loan application.
Once the bank is convinced, it will ask both the seller and buyer to give separate undertakings that if and when the original documents are found, they would be handed over to the bank. After this, it will offer the loan.
Protecting your Property Documents
If you lose property documents, it will take a lot of time and money for you to retrieve duplicate documents. Needless to say, you will also go through a lot of stress in the process. However, you can save yourself from all the trouble by following these 3 simple tips:
1. Scan and Store
Scan all your original property documents and store digital copies on your laptop. To protect your documents against hard disk crash of your laptop, you should also store them on cloud drives such as Dropbox, Google Drive or Sky Drive. Once you have your documents on a cloud drive, you can access them anywhere from your mobile, laptop or tablet. You will never have to take out your originals for taking a copy. You can straightaway shoot a print out from your mobile.
2. Keep Originals in Bank Locker
After scanning and storing all your documents online, you should keep all original property papers safely in a bank locker. You would need originals only when you will raise a home loan or try to sell your property.
3. Keep Copies as Back-Up
You should also keep two sets of copies of all your property documents attested by a gazetted government officer, as a back-up.
Over to You
We need your love! Like and Share this article on "Lost Property Documents – How to get Duplicate Property Documents", if you found it useful.
Have something to say or ask? Please comment below.