Home Search takes considerable time and effort. In order to save time, you should not land up with a house for which you regret for the rest of your life. However, we can help you better manage this trade off. We have provided this Property Inspection Checklist which will help in your home search. Once, you have shortlisted a house, do your own home inspection using this checklist before making an offer.
Property Inspection Checklist
1. Foundation
Look at the base of the building walls & pillars from both outside and inside. Check for any cracks or shifts in the foundation.
2. Exterior
A quick look at the exterior of a building will tell you about the construction quality and whether the building needs repair or repainting soon. Check for any loose boards and dangling wires. It would indicate poor maintenance.
3. Low Lying Area & Poor Drainage
If the apartment or house building is in a low lying area or if the drainage system is poor in the area, you will always face water logging problem during rainy season. Standing water causes many diseases and can cause seepage in your building. During rainy season it is easier to identify water logging problems. In case, you are visiting the property during summers or winters, you should ensure that the plot area is a couple of feet above the level of road. You can also enquire from local people if there is any water logging problem in the area during rainy season.
4. Sunlight & Ventilation
Any house with good sunlight & ventilation will reflect positive energy. In a house where there is no sunlight and source of fresh air, there will be more germs and diseases. Always visit a property during day hours so that you can get good idea about sunlight and ventilation.
5. Room Sizes
It is a good idea to carry a measuring tape during your property visits. You can measure the length, breadth and height of rooms and ensure that your furniture fits in easily. In case, you are not carrying a measuring tape, you can do a rough measurement with your feet. Apart from better space management, you will also get an idea about the actual carpet area of the house. The carpet area is not mentioned in any document. You would know what you are getting for what you are paying.
6. Leaks & Water Seepage
Water leaks and seepage can be a big problem which can last for years unless corrected at the root. If not resolved, seepage can spread from one wall to the other and to the ceiling & floor. Seepage not only causes weakening of walls but also makes good breeding ground for termite and germs. It can damage your furniture and cause health problems in the family.
You should check for damp in walls, ceiling and floor. Peeling and flaking of paint is a sign of seepage. Independent houses in low lying areas are generally prone to leaks and seepage. In apartment buildings, generally ground floor and top floor are more exposed to water and hence higher chances of seepage. Middle floors are generally safer. Any seepage problem in middle floors is caused by either a leakage in water pipeline or any leaks from bathroom of your house or the house above you.
You should avoid a house that has major problem of seepage. In case of any minor seepage, you can either ask the owner to correct the problem or ask for a discount in the price.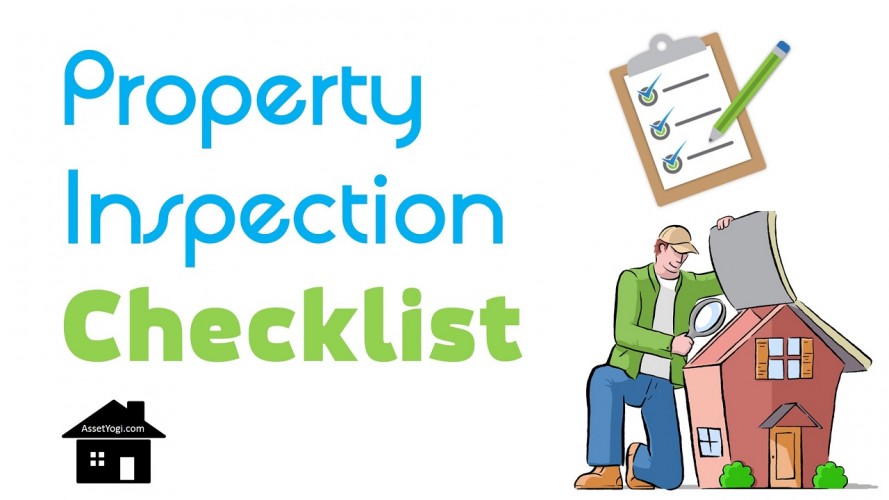 7. Cracks & Faults
Make sure to check for any cracks in the ceiling, walls, roof and foundation of building both from inside and outside. You should also check whether there is any sagging in the walls, ceiling, floor and window & door frames. Any cracks or any sagging will reflect poor construction & maintenance. Left undetected, they may soon grow to be major problem areas.
8. Water Supply
Water is an essential part of everyone's daily life. Enquire about the water supply system and whether there is any water shortage. In many areas, there is no water supply by government department and residential complexes have to depend on either ground water or they have to purchase it from private parties. In the absence of proper water supply, your water bill can run into thousands of rupees every month. Moreover, you may have to deal with water rationing and water shortage for months together, especially during summers.
9. Doors, Sidings & Windows
Check all doors, sidings & windows for any damages and whether all doors & windows are closing properly. Ask the seller to rectify any problems.
10. Electrical
Check all electrical fittings – switches, boards & wiring. Whether there is problem of voltage fluctuation in the area? Any loose boards and open wires need to be rectified. Discuss it with the seller.
11. Plumbing
A good plumbing system of the house can ensure that there are no water leakage and related problems. For instance, if hard water runs through iron pipes, it will soon corrode the piping system and you will face seepage problems. Check whether bathroom and balcony floors slope down towards outlet drain.
Check for any leakage in taps, valves and exposed joints. You should also check water pressure in the pipeline. You can turn on all taps in the house and check whether water flows with pressure.
12. Termite & Pests
Check the house for any presence of termites and pests. Ground floor houses are more prone to pest infestation. Check all doors, windows, wood work, walls for any signs of termite. Check all drains and corners of the house for presence of any pests like lizards, cockroaches and rats etc. You may have to do pest control before moving in. However, termite in particular can be more dangerous. Assess the damage done if there is any presence of termite and discuss the situation with the current owner.
13. Odor
Is there any odor in the house? Beware of musty odors which could signal seepage, pests etc. Assess whether the source of bad smell can be fixed.
14. Basement (if any)
Some independent houses have basements. A basement is more prone to cracks, seepage, pests and germs if not constructed and maintained well. Check for all these problems. Also check whether proper ventilation and lighting is provided in the basement.
15. Heating/ Cooling System (if any)
Many residential complexes these days have Centralized HVAC systems. If the house has fixed heating/ cooling system, check whether the system does its job. What is the age of the system and what is the maintenance system? Check the condition of duct system.
16. Appliances (if any)
Some houses are sold along with appliances such as Water Geysers, Chimney, Air Conditioners, Heaters, Refrigerators, LCD, Washing Machine etc. Check functioning, age and condition of all such appliances.
17. Security System
Check whether the property is in a gated community and is well guarded at all times. A restricted entry, CCTV camera surveillance, sufficient number of guards and high walls with barbed wire fencing indicate a good security system.
In case, the house is not in a gated community, you can enquire from the neighbors about the security situation in the area.
18. Common Area Maintenance
In a gated community, you should check the quality of maintenance in the premises. Loose boards, dangling wires, missing fire hydrants, bad condition of internal driveways, broken lift panel, cracks & peel offs on building, poorly maintained lawns & green areas indicate poor maintenance.
You should also ask about monthly maintenance charges. If a high maintenance charge does not reflect in the actual maintenance, it would signal poor management by association.
The scope of this list is limited to ensuring the condition of property. Before making final decision, you should also consider other factors such as proximity to offices, markets, schools, hospitals, public transportation; facilities provided in the premises like gymnasium, swimming pool, kids' play area etc.
Did you conduct a proper home inspection last time you went house hunting? Have we missed any important point?
Over to You
We need your love! Like, Share and Rate this "Property Inspection Checklist – 18 Home Inspection Tips",  if you found it useful.
Have something to say or ask? Please comment below.
Become a Smart Real Estate Investor!
Get latest Real Estate insights, tips & tricks straight to your inbox.