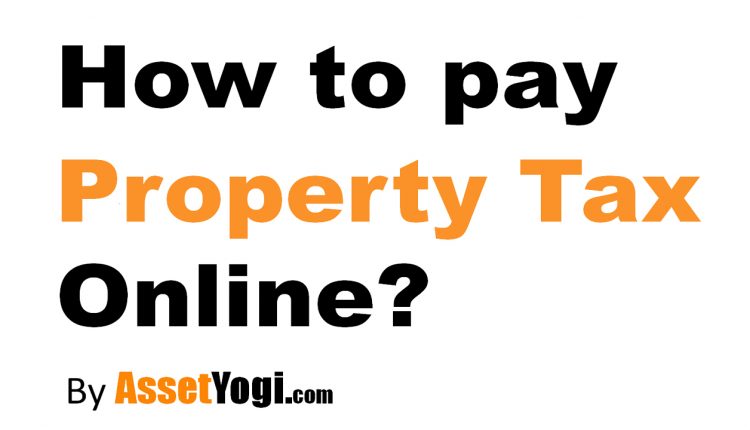 Property Tax Online Payment: How to pay MCD House Tax (Delhi)
"I have not paid my property tax for last few years. I would have accumulated huge fine by now."
"I don't understand the terms used by MCD."
"I don't know the process of paying property tax online."
"Can I claim any discounts while paying property tax?"
Well these are some of the worries of a property owner and you have landed at the right place to seek answers to all your queries. Unlike most of the "half information" articles that you may find on web, in this article, I will not only explain about Property Tax but also provide you with the step by step guide to paying property tax online in Delhi with the help of a video.
You can skip some parts of the article, if you already know few things.
What is Property Tax and how is it calculated?
Property Tax is the principal source of revenue of an urban local body/ local municipal authority, collected to upkeep basic civic services in the city. In Delhi, the property tax is levied by Municipal Corporation of Delhi (MCD). Generally, Property Tax can be calculated by any of the three ways, namely, Annual Rental Value, Capital Value System or Unit Area System.
MCD has adopted Unit Area System which is recommended by Govt. of India. In this system, the tax is levied based on factors such as built up area (plinth area), category (depends on location) and property type (commercial, residential, industrial, institutional etc.).
While you submit your property tax online, submit your details carefully esp. the category of your property and covered area (built up area) and the system will automatically calculate the unit area value and final tax payable for your property after taking into account any rebates applicable.
Who has to pay Property Tax?
All owners/ occupiers of any land/ building are supposed to self assess and pay the property tax for their property. MCD does not issue any notice to the owner about pending tax dues. It issues notice only in case of scrutiny and to defaulters. Moreover, MCD can claim a legal charge on your property and you will have trouble selling your property if at all you want to do that at some point in time.
To avoid fines and embarrassment, it is in the interest of the owner to keep property tax payments up to date.
How to calculate Property Tax Payable?
You can calculate your Property Tax payable in two ways:
a)      Online: Log on to www.mcdpropertytax.in and follow the instructions. Checkout the video below where I have shown step by step procedure.
b)      At Property Tax offices: Go to the corporation's Property Tax office and fill up the Property Tax Return Form.
You can also check your dues online or at Property Tax offices to ensure that you've cleared all your dues.
Due Dates for Property Tax Payment (Delhi):
Upto June 30 of financial year – avail discount.
Upto March 31 – pay with pro rata interest.
After March 31 – pay with interest and penalty.
Avail Discounts
Depending on the ownership and property type, you can avail various rebates on property tax. Check the rebate chart below:
| | | |
| --- | --- | --- |
| S.No. | Category | Rebate |
| 1 | Senior Citizens | 30% |
| 2 | Woman Owned | 30% |
| 3 | Physically Challenged | 30% |
| 4 | Ex-Servicemen | 30% |
| 5 | DDA/ CGHS Residential – upto 100 sq.mts. of covered/ built-up area | 10% |
| 6 | Group Housing Flats – on time tax submission upto 30 June of Financial Year | 20% |
To know more about rebates and exemptions, check here:
Property Tax Rebates and Exemptions – Delhi
How to Pay Property Tax online in Delhi?
In the following video, I have explained the structure of MCD, some important terms used in calculating property tax and the step by step process of paying tax.
Watch the video on Youtube: Property Tax Online Payment – How to Pay House Tax in Delhi, India
Other methods of paying Property Tax
Through cheque/ demand draft at branches of Axis Bank and HDFC Bank.
By cash up to Rs. 5,000 at property tax offices or up to any amount at ITZ Cash counter.
Consequences of not paying Property Tax:
Attachment of bank accounts and movable/ immovable properties
Fine not less than 50% of the amount of tax evaded and
Imprisonment up to 7 years
Property Tax Rates in Delhi
You can check out applicable property tax rates at Property Tax Rates – General.
Hope you enjoyed this post on "

Property Tax Online Payment: How to pay MCD House Tax (Delhi)

"
Over to you
Like this article?  Kindly give a google+1 or a facebook like. It will help more readers like you. Needless to say, it encourages us to deliver high quality content everyday.
Have you paid your property tax for this year? Please leave your comments below.